Starting a Frozen Yogurt or Ice Cream shop business can be complicated. Not only does FroCup.com and Nanci's Frozen Yogurt sell and supply everything you need to start your froyo business, we can help you secure financing as well. One of the most expensive items to buy are soft serve machines and we are experts on helping you select the right one. We partner with First Citizens Bank and they will help you with payment options you can afford.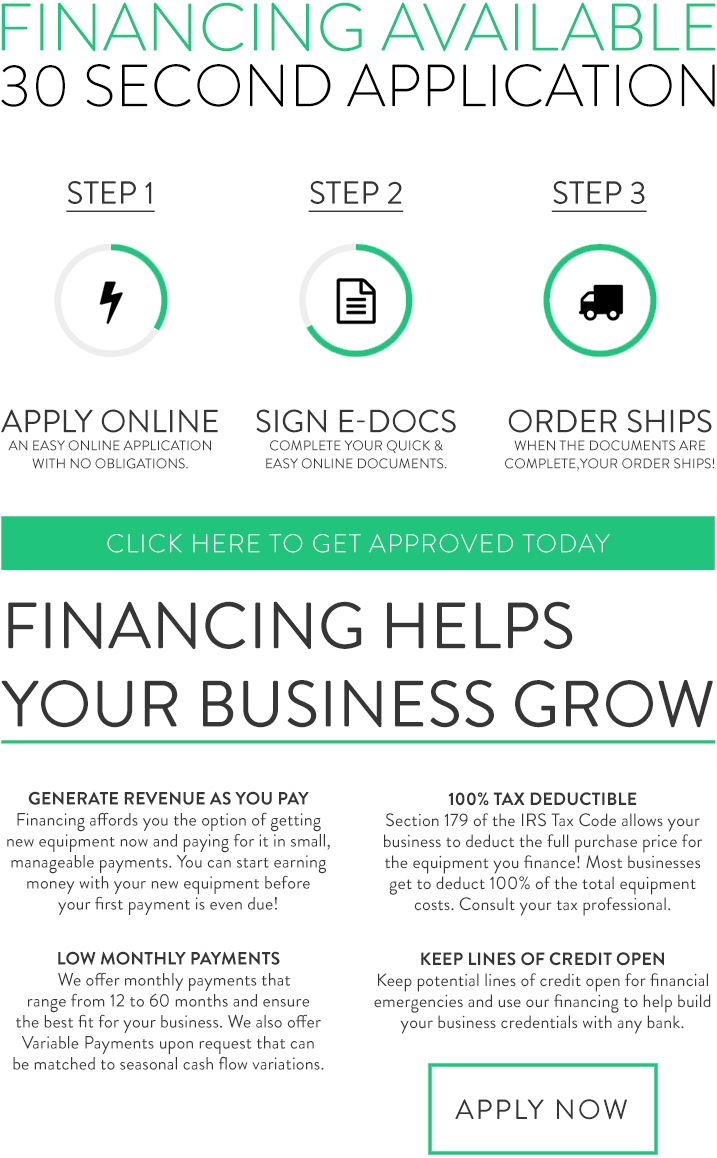 STEP 1 – Apply Online – An easy online application with no obligations.
STEP 2 – Sign E-Docs – Complete your quick and easy online documents.
STEP 3 – Order Ships – When the documents are complete, your order ships!
Financing Helps Your Business Grow
Generate Revenue as you Pay – Financing affords you the option of getting new equipment now and paying for it in small, manageable payments. You can start earning money with your new equipment before your first payment is even due!
100% Tax Deductible – Section 179 of the IRS Tax Code allows your business to deduct the full purchase price for the equipment you finance! Most businesses get to deduct 100% of the total equipment costs. Consult your tax professional.
Low Monthly Payments – We offer monthly payments that range from 12 to 60 months and ensure the best fit for your business. We also offer Variable Payments upon request that can be matched to seasonal cash flow variations.
Keep Lines of Credit Open – Keep potential lines of credit open for financial emergencies and use our financing to help build your business credentials with any bank.