Description
***This item is a machine & mix bundle that includes enough FREE frozen yogurt to serve your first several hundred customers.***  See details at bottom.
Machine Details:
This commercial grade Pasmo soft-serve machine is designed to be used with all types of soft-serve products. The machine is equipped with (1) 1.6 liter freezing cylinders as well as (1) 6.5 liter mix hopper.  The machine can dispense one flavor.  Machines that have a single freezing cylinder such as this one need a couple minutes to recover between every 5 or 6 discharges for optimal product temperature and texture.  If you are seeking a machine that can continually discharge product without delay, you would want to have two freezing cylinders.
This machine is the perfect size for a small restaurant, dentist office, corporate break room or even home use.  It works great with 110v 15amp dedicated breaker so the electrical set up is no big deal.  This machine has a standby option for both hopper and cylinder to save electricity overnight.  This also ensures the safety and hygiene of the liquid product.
-(1) 1.6 liter freezing cylinders
-(1) 6.5 liter mix hoppers
-(1) 550 W Capacity Motor
-(1) 3753 BTU/HR Compressor that use R-404A refrigerant
-Air Cooled
-Gravity fed
Reliability and Use Rating:
Commercial Grade – Heavy Duty – Low Capacity
Shipping:
Email your delivery address to info@FroCup.com and we'll get you a shipping quote. Order two of this item to qualify for free shipping within the L48 United States.  Your machine will be delivered in a secure crate via LTL common carrier semi truck.
Warranty:
The warranty will be handled by Pasmo. The warranty is 1 year on non-wearable parts (compressors and internal components). Wearable parts such as blades and o-rings should be replaced twice per year and are not covered under warranty. Warranty does not cover labor. Client must notify FroCup in writing within 14 days after delivery if there are any issues with the machine. All sales final.
Installation:
This unit is single phase electrical and requires a dedicated electrical connection of 110V/60HZ/15Amps and comes with 1 cord but no plug, plug will ship separately. Please see below picture of what plug is required for this unit – (15AMP/125V/5-15).  This unit must be hard wired by a qualified electrician, have electrician contact us prior to installation.  Installation costs are the sole responsibility of the customer and are not included in this offer. Please consult the Specification Sheet for further installation information.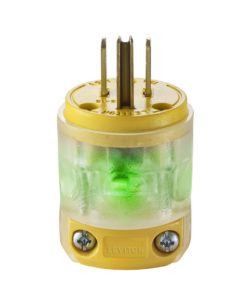 Overall Dimensions:
Width: 15″
Depth: 28.75″
Height: 26″
Certifications:


Free Startup Bundle:
In addition to the new machine, this wholesale bundle includes the following free additional items to help you get started: Nanci's Starter Kit Variety Pack.  Everything you need for your grand opening! Free! (One Starter Pack per customer)
Payment Terms and Lead Time:
Order is confirmed when payment is received.  Contact us at 1-800-788-0808 for volume or cash discounts. Third party financing available.  Depending on the number of machines, typical lead time once payment is received is approximately 2 weeks.